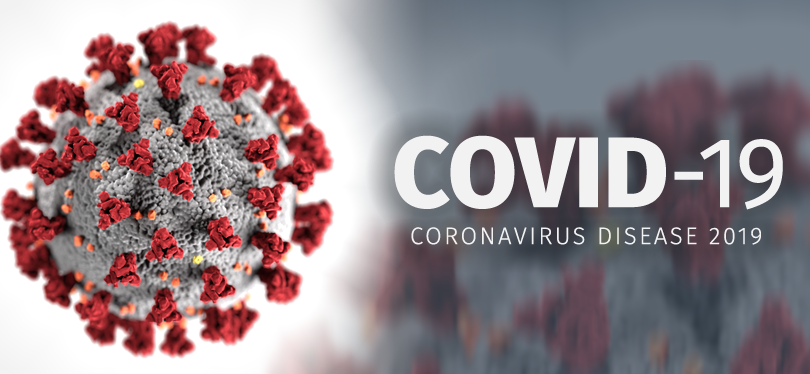 As part of our effort to comply with the CDC's request for social distancing, effective Wednesday, March 18, 2020, all First Bank of Alabama lobbies will be closed until further notice. Our drive-thrus will remain open and will maintain normal business hours. Any business customer requiring additional service not available through the drive-thru, such as large change orders, is asked to contact your local branch to place your request and special arrangements will be made for you at that time. You can find the phone number for your local branch by visiting the locations tab of our website and clicking the "More Information" tab by the branch of your choice. You can also contact us via the "Contact Us" option online or by email at info@firstbankal.com.
A note from our President and CEO, Chad Jones:
For more than 172 years, First Bank of Alabama has lived by core values (Service, Excellence, Community). These enduring values guide us as we face the difficult challenge of responding to the coronavirus (COVID-19), which the World Health Organization declared a pandemic and now a National Emergency declared by President Trump.
What we're doing
Our teams are monitoring information from the Centers for Disease Control and Prevention (CDC), and federal, state and local agencies to help ensure the actions we're taking are in line with the latest CDC recommendations and guidance. We are communicating regularly with our employees to keep them informed and to ensure their safety and that of our customers.
Increased focus on disinfecting surfaces including ATMs, teller line areas, elevator touchpads, door handles and other high-touch areas.
Increased the number of hand sanitizer available in our branches and offices.
Suspended external business face to face interaction from employees.
Asking employees to self-report any personal travel.
Conducting group meetings by phone or other digital means.
Utilizing social media to quickly inform our customers of any changes to branch networks.
Steps you can take
Stay up to date. For more information on COVID-19, visit the Centers for Disease Control and Prevention (CDC) website. www.CDC.gov
Follow these everyday preventive actions to help prevent the spread of respiratory diseases, as outlined by the CDC:
Wash your hands often with soap and water for at least 20 seconds. If soap and water are not available, use an alcohol-based hand sanitizer.
Avoid touching your eyes, nose, and mouth with unwashed hands.
Avoid close contact with people who are sick.
Stay home when you are not feeling well.
Cover your mouth and nose with a tissue when you cough or sneeze, then throw the tissue in the trash and wash your hands.
Beware of scams. Look out for suspicious email and text messages, medical supply scams, and fraudulent donation sites that may impersonate a company, charity, or government agency. The intent is to convince you to share sensitive information such as usernames and passwords, make purchases or donations on spoof websites, or download malware onto your device by opening a malicious attachment. If you receive a suspicious email or text message, don't respond, click on any links, or open attachments. Verify the authenticity of any website before making a purchase or donation.
Learn more about our online and mobile banking features, so you can bank from almost anywhere 24 hours a day, 7 days a week. Download our mobile app to deposit checks, pay bills, transfer money, set and receive alerts.
In the event you don't have internet access, telephone banking is also available 24 hours a day by calling 1-256-761-2205.
Our priority remains keeping First Bank of Alabama employees and customers safe and well-informed while doing what we can to help minimize potential spread of the coronavirus. Please know we have devoted significant resources and efforts to help mitigate against possible adverse impacts from the coronavirus and will continue working hard to provide the level of service you have come to expect. We are here to serve you and we want to share information with you about how we continue to operate safely and effectively.
We will continue to update our social media channels and our website with information regarding any changes that may occur to any other branch operations.
Our thoughts and prayers are with anyone affected by the coronavirus.